Siapa yang nggak kenal sama aplikasi kondang yang satu ini. Ya!
Aircrack-ng
! Adalah aplikasi peretas kunci 802.11 WEP dan WPA/PSK dalam WiFi penetration testing.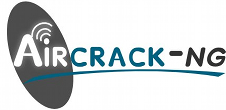 Dengan changelog sebagai berikut
Finally properly fixed the buffer overflow.
Fixed channel parsing (eg 108, 125) and updated radiotap parser.
Various other small fixes.
Sebelum saya memberikan tutorial terbaru mengenai Aircrack-ng, saya akan memberikan tutorial untuk menginstal Aircrack-ng version 1.2 Beta 3 yang dirilis pada tanggal 31 Maret 2014, dengan dukungan Airolib-ng.
Dependencies installation
# apt-get update
# apt-get install build-essential 

libnl-genl-3-dev 

libnl-3-dev 

sqlite3 libsqlite3-dev
Download Aircrack-ng 1.2 Beta 3
$ wget http://download.aircrack-ng.org/aircrack-ng-1.2-beta3.tar.gz
Extract file
$ tar -xvf aircrack-ng-1.2-beta3.tar.gz
Compile source
$ cd aircrack-ng-1.2-beta3/
$ make sqlite=true
Install Aircrack-ng 1.2 Beta 3
# make sqlite=true install
Cek Aircrack-ng
# aircrack-ng